Florida Moving Company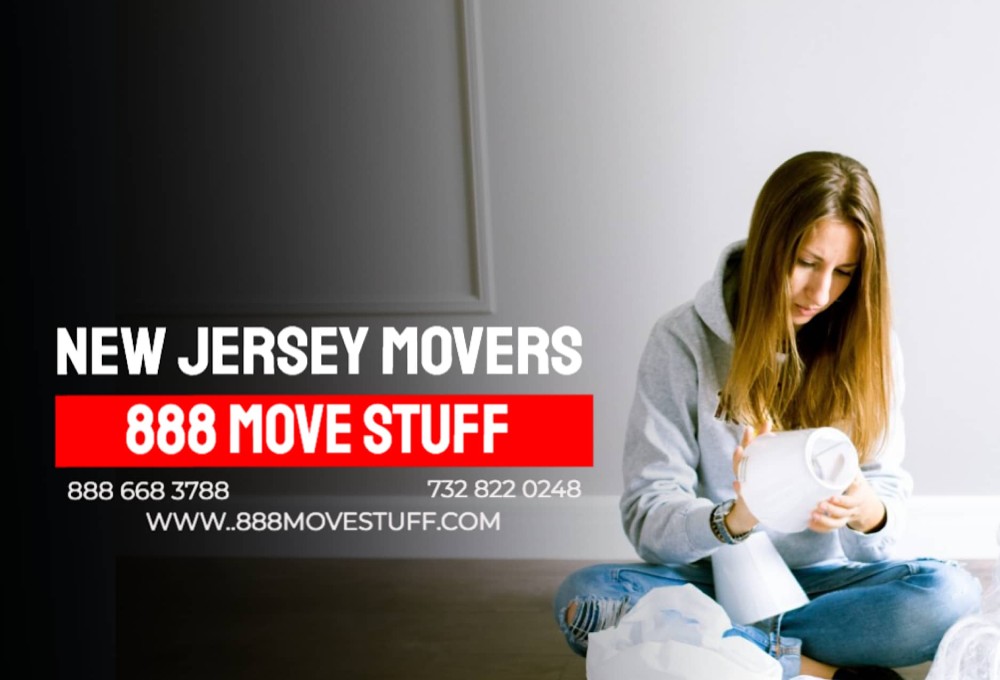 MOVING COMPANY TO FLORIDA-Budget Friendly Movers 
Florida Moving Company would like to extend a warm welcome to you.  Our professional Florida movers will make your transition to your new home less stressful. To preserve your important things, we have skilled movers to Florida and piano movers on staff. We offer packing and unpacking services, as well as intrastate and interstate moving services and storage options.Are you looking for quality Florida movers to help you with your company's relocation? The Florida Moving Guys can handle any size corporate move, from moving a single piece of equipment to relocating your complete office, including all of your furniture, equipment, and computer servers. Internal office moves, employee relocation, intrastate and interstate migrations, and much more are all included in our fixed pricing and personalized moving plans for every move.
We're the Best Florida Movers Freehold New Jersey
When you want to move to Florida, you don't want to settle for just any moving company. You want the best! That's why we're here. A family-owned and operated moving company, serving clients in Freehold, NJ and beyond since 1955. We take pride in our reputation for excellence, which is why we're proud to say that we've been fully licensed by the State of New Jersey since 1980 and have been awarded the Angie's List Super Service Award for five consecutive years. 888 Move Stuff has been featured in several online publications: The Huffington Post, The New York Times, and Reader's Digest have all written about us because of our commitment to customer service excellence.
Florida Movers – Best Mover to Florida
We know how stressful it can be when you're planning a Florida move—especially when it involves moving from one state to another! That's why we offer free estimates and consultations so that you can get an idea of what your move will cost before signing up for services with us. Our team of expert movers is trained in all aspects of residential moving (including packing fragile items) as well as commercial moves (including loading large items). And if you need storage space while
LONG DISTANCE MOVERS

– MOVING TO FLORIDA
 Long Distance  Florida Moving Company serving  all of south Florida with full labor teams Miami , Ft.Lauderdale,  Pompano Beach , Tampa , Naples, Clearwater Beach . Wherever your moving  to Van With A Man is your go to source for all your professional moving needs. Affordable Florida Moving Company, these guys can move just about anything and everything. Their hand selected fleet of various size vans, trucks, and trailers make them super unique to the South Florida Moving Company industry.
Budget Movers – Stress Free Florida Moving Company
Florida Moving  is one of the most stressful events in a person's life. Once you hire the Professional Florida Moving Company at Van With A Man 888-MOVESTUFF you can just relax and let them handle the rest. These moving guys can handle every task of your move, from packing all your moving boxes, carefully wrapping all your furniture , moving it on and off the truck and helping to get your life started in your new home. Call Van With a Man today 888-MOVESTUFF your best choice for Florida Moving Company.
Moving to Florida from New Jersey
Moving out of New Jersey is a great way to start a new life in a new location. Florida is a popular destination for people who want to leave NJ, because it has a much warmer climate, and many other benefits. If you are moving to Florida from New Jersey, you should know some important things about the process.
Why Is It Cheaper To Move To Florida From NJ?
One of the main reasons why people move to Florida is the low cost of living. The average cost of living in Florida is around $50,000 per year, which is much lower than in most other states. In addition to this, there are numerous tax incentives for businesses that move their operations or corporate headquarters to the state. This means that companies often save money on taxes by relocating their business operations to FL.
Housing Costs In Florida Vs NJ – Florida Mover
Another reason why many people decide to move to FL from NJ is the lower housing costs. While housing prices in New Jersey have skyrocketed over the past few years, they have not increased significantly in FL. This means that you can find an affordable home in FL without having to take out a mortgage or deal with rising property taxes. The cost of living index also shows how affordable homes are
LONG-DISTANCE MOVERS – BUDGET FLORIDA MOVER
Are you moving to Florida across the country? Our long distance movers will make your move happen. We're here to help with a variety of long-distance moving services that can take the stress out of your next move. Let us help with a small shipment or even a MINI MOVER. In addition, we also handle FLORIDA MOVERS & NEW JERSEY MOVERS.
MOVING NEW JERSEY TO FLORIDA – Budget Friendly Movers
Get The Ultimate Local & Long Distance Moving Company. Van With A Man Specializes in Moving Families To The Other Side of Town or Across the Country!
Long Distance Movers Proudly Serving Marlboro Residence !
Moving Anywhere USA
Car Shipping Nationwide
Full Service Moving & Packing Services
LONG DISTANCE MOVING TO NEW JERSEY
Moving to a new state is an exciting experience. It means starting a new life in a new location, and this can be both scary and exhilarating at the same time.
If you're moving to Florida from New Jersey, there are several things you should know before making the move. These tips will help you have a smooth transition.
Florida Mover on a Budget
You may be wondering if moving to Florida from New Jersey is possible on your budget. The answer is yes! When it comes to long-distance moves, there are several things that can impact your budget. The following are some of them:
● The type of move – If you're hiring movers, then expect to pay more than doing it yourself. However, with so many other things on your mind, going with professional movers may be the best option for you.
● The size of the move – The number of items you're moving will also impact your budget. If you're moving everything in your home, expect to pay more than if you were only moving a few boxes or furniture pieces.
● The distance between locations – The longer the distance between locations, the higher the cost will be for your move.
LOW-COST FLORIDA MOVING COMPANY 
Amazing Low-Cost, Low-budget Florida Moving Company to New Jersey? Check out 888-MOVE STUFF, which is run by Van With A Man Freehold Moving Company NJ and has offices in both Freehold, NJ and Pompano Beach, FL. 888-MOVESTUFF  has built a solid reputation in the New Jersey community as a reliable local moving company. We have placed our routes and driven millions of miles along the East Coast to Florida on a weekly basis. As a result, we specialize in any size move from New Jersey to Florida and back, but we are not limited to those areas. Our experienced Professional Local Moving Company travels all over the United States on a regular basis.
LOW COST STORAGE MOVING – FLORIDA Movers
We also provide short and long term storage solutions. Our storage facility can take up to 100 crates, and we'll package up and send out anything you need temporarily taken off your hands. We'll keep it safe for you, and you'll always have access to your stored items. We can also shrink wrap your patio furniture and grills to help them survive the winter looking like new.
FLORIDA LONG DISTANCE MOVING COMPANY ON A BUDGET
Moving from New Jersey to Florida is a big deal. It's also a big expense. We know that you're looking for the best moving company in Florida for your budget, and we're here to help.
It's possible to move on a budget, but there are some things you should consider first. You need to think about the time of your move, whether it's in-season or out of season. We'll be able to let you know what is in-season and out of season, as well as which prices are higher and lower during different times of the year.
HOW TO MOVE TO FLORIDA ON A BUDGET
 You also need to consider how much stuff you have, and whether you can cut down on the number of boxes you need while still having everything packed up properly. If you can get rid of clutter before you move, it will save you money on the cost of packing materials and moving labor. This is because if we have fewer boxes, our movers won't be spending as much time packing them up, which saves us money—and that savings gets passed on to YOU!
When choosing Florida movers for a long distance move, it's important to have an estimate from every mover before committing to any one company. Make sure that the estimate includes everything you need, like
Get The Ultimate Affordable Movers. Taking Your Moving Experience To The Next Level.Moving Trucks to Florida , MOVERS TO NYC , INTERSTATE RELOCATION TO FLORIDA
Full Service Home Movers to Florida
Car Shipping & Hauling
Storage Services Available
Moving is stressful. We get it. That's why, when you're moving from New Jersey to Florida, we want you to know about Van With A Man: the ultimate local and long distance moving company.
We do everything. We'll pack up your stuff, load it on the truck, transport it hundreds of miles in a timely manner, and unload it at your new place in Florida—and all for a reasonable price!
We have years of experience and many satisfied customers, so you can rest assured that your move will be handled by professionals who care.
We even have a guarantee: if there's anything that doesn't go perfectly with your move, we'll give you a full refund. It's that simple!
TAKE $100 OFF YOUR LONG DISTANCE MOVE
Services We Provide In New Jersey & Florida
FLORIDA MOVING ONLINE DISCOUNTS
MOVING TRUCK TO FLORIDA TIPS 
BEST FLORIDA MOVING COMPANY
Get The Ultimate Movers in Florida. Taking Your Moving Experience To The Next Level.MOVING TRUCKS TO NJ , MOVERS TO MIAMI , INTERSTATE RELOCATION TO ORLANDO , TAMPA , DAYTONA BEACH.
Box Packing Movers Orlando FL
Furniture Moving
Labor For Moving
Moving Trucks To NYC
BEST ORLANDO MOVING COMPANY
Get The Ultimate Movers in Orlando FL. Taking Your Moving Experience To The Next Level.MOVING TRUCKS TO NJ , MOVERS TO NYC , INTERSTATE RELOCATION TO BOSTON , TEXAS , CALIFORNIA.
Box Packing Florida Movers
Furniture Moving Company
Moving Trucks To NYC
 FLORIDA MOVERS WITH TRUCK TO NEW JERSEY
Get The Ultimate Movers to Florida. Taking Your Moving Experience To The Next Level.MOVING TRUCKS TO NJ , MOVERS TO NYC , INTERSTATE RELOCATION TO BOSTON , TEXAS , CALIFORNIA.
Box Packing Movers Orlando FL
Furniture Moving
Labor For Moving
Moving Trucks To NYC
FLORIDA MOVERS – MOVING COMPANY FLORIDA
MOVE LONG DISTANCE
Services We Provide
Mini Moves – Small Move

Store Pick Up

Internal Moving

Auto , Boat ,Motorcycle Hauling

RV Camper Trailer Moving

Storage POD transport

24/7 Forklift Services Available

Commercial Pallet Shipping

Office Relocation services

Full Service Household Moving

Office Relocation Services

Vehicle Storage

Pallet Storage

Shipping Terminal Services
Get The Ultimate Local & Long Distance Moving Company.
Get The Ultimate Local & Long Distance Moving Company. Van With A Man Specializes in Moving Families At Van With A Man, we understand that you're going through a really emotional time. We know it's stressful to move, no matter if you're moving from New Jersey to Florida or just across town. We want to help you make this transition as smooth as possible by helping you with all your moving needs. You don't have to do it alone!
20 Years Moving Experience
Working in the moving industry for over 20 years, so we've got a pretty good idea of how to get you moved efficiently and affordably. That's why we say "Van With A Man is the ultimate local and long-distance moving company," because we're experts at what we do, and we can move you almost anywhere.
Are you ready to move to the Sunshine State, but don't want to deal with the headache of moving your belongings on your own? At Van With A Man, we specialize in making moving between New Jersey and Florida an easy process. Our professional moving team is skilled at transporting your belongings across state lines and making sure they arrive safely.
-Affordable Florida Movers
A New Jersey to Florida move can be complicated. There are many things that need to be considered, including planning for all weather conditions. After all, you might be getting ready for a snowstorm in New Jersey, but the only thing you need to prepare for in Florida is sunblock!
To make your move from New Jersey to Florida as easy as possible, here are some tips from our expert moving crew:
-Get a quote before you start packing. While we offer affordable rates, we don't want you to be surprised by any hidden fees or charges during the process of loading and unloading your belongings. It's important to get a quote upfront so you know exactly what you will be paying for before your move begins. We understand that it may not always be possible to plan out every detail ahead of time; however, if there's something unexpected that comes up along the way (
AFFORDABLE MOVERS – NEW JERSEY TO FLORIDA
We understand there is a need for careful planning when moving is needed. We are the professionals and we will handle everything from packing to loading to unloading and everything in between. Moving is a stressful time, especially if it's local and long distance. But we're here to help with your moving needs. Van With A Man specializes in moving families, it doesn't matter how far you're going, we've got you covered. We can provide all of your moving supplies and you'll never have to worry about being without them.
Moving Your Possesions to Florida 
Your family's possessions are valuable and important, so good care should be taken when transporting them across the country. Van With A Man has an excellent safety record and we always treat our customers' items with care. The team at Van With A Man treats your belongings as if they were our own, because that's the level of service you deserve!
If you're considering a move from New Jersey to Florida, the first thing you need to know is this: we understand. It's been a hot minute since moving has been easy, but these days it's an absolute nightmare. It sometimes seems like we've lost our way as a society, and that everything we knew and loved about moving has changed.
Florida Movers, We're here for you!
It's moving day, and you're doing your best to keep it together, but you're sweating—and not just because it's August. You've thought of everything:
But not everything has changed. At Van With A Man, we believe in the same things now as when we started in 1989: that moving should be affordable, convenient, and fast. And that's what we aim to give you with every single move we make.
It doesn't matter if you're moving from New Jersey to Florida or from your living room to your dining room—we'll provide you with the same experience every time: expert movers who can make your relocation a breeze.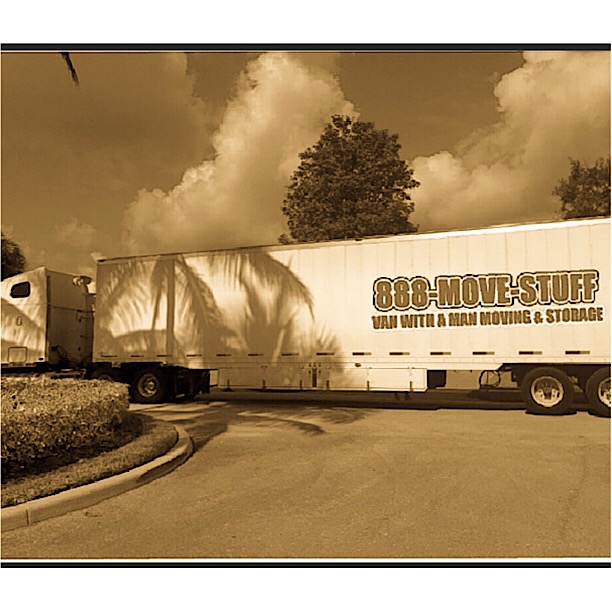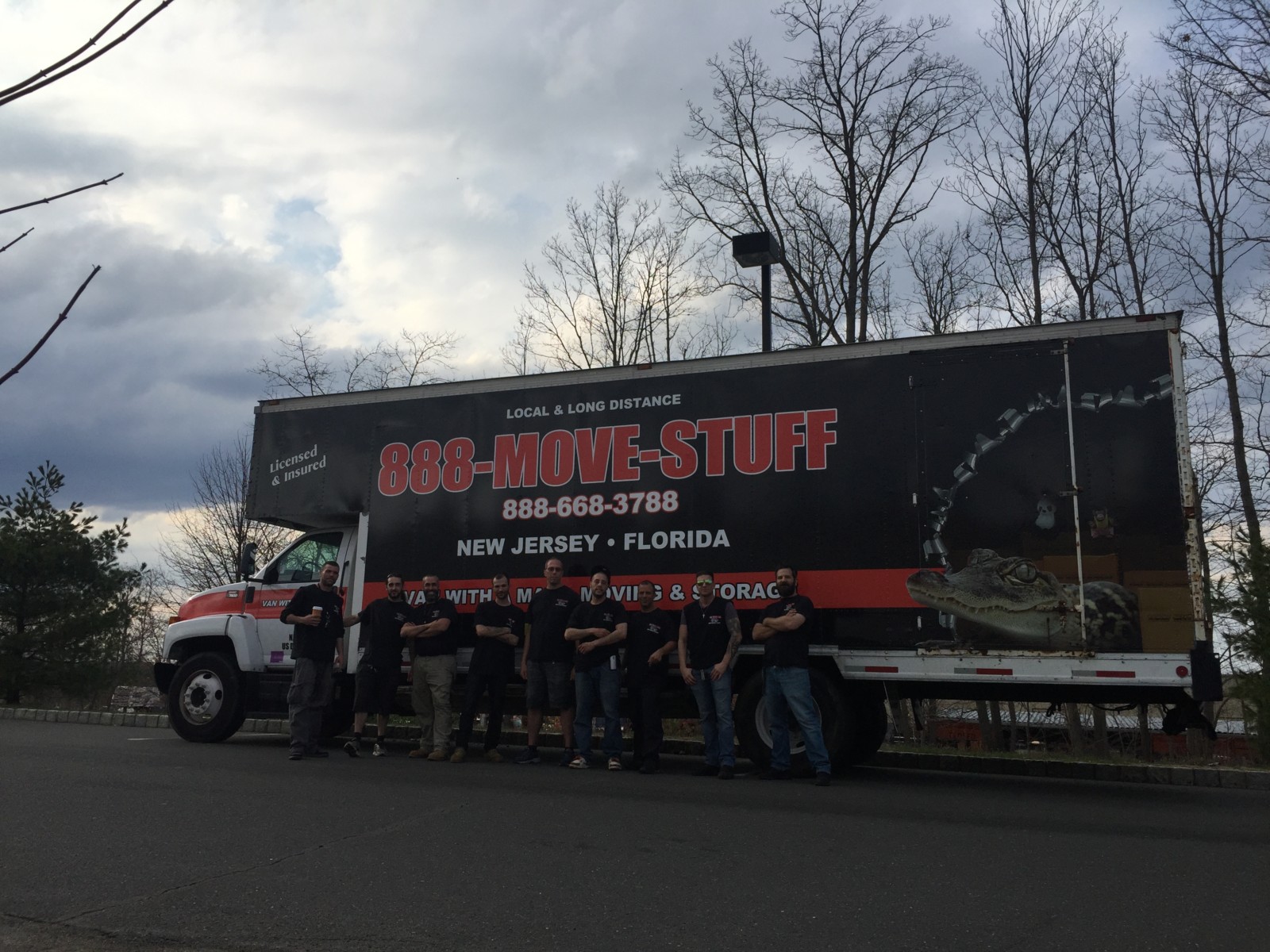 NEW JERSEY LOCAL MOVERS - FLORIDA MOVING COMPANY