Grand Piano Movers New Jersey – Freehold NJ Piano Mover
Grand Piano Moving in New Jersey is a delicate process and requires a professional piano moving company to perform the task. A regular moving company will not be able to move your grand piano or any other type of musical instrument.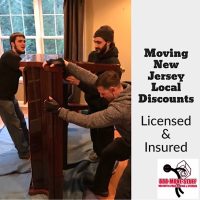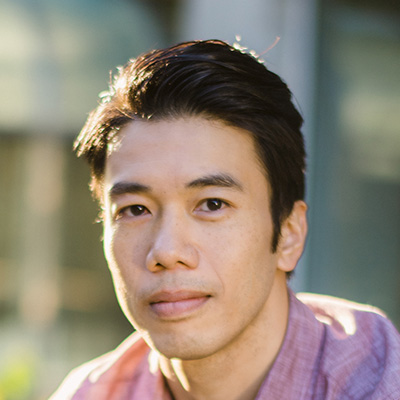 New Jersey Grand Piano Moving Company – Grand Piao Movers
Moving Grand Pianos New Jersey. Grand Pianos, Baby Grand Piano and Upright Piano's are heavy and awkward, and can be easily damaged if not moved correctly. If you plan to hire professional grand piano movers it is important to understand how they will move the piano, and whether or not they are properly insured to protect themselves (and you) in case of an accident.
Upright Piano – Grand Piano – Baby Grand Piano – Moving Company New Jersey
A typical piano can weigh anywhere from 300 pounds to more than 900 pounds. Grand pianos can be even heavier, with some weighing more than 1,300 pounds. Some upright pianos are as tall as 6 feet, so they cannot fit through doorways without being moved on their side. Some grand pianos must also be moved on their sides in order to fit through doorways or down stairwells.
Hire a Professional Piano Moving Company New Jersey
If you're hiring a New Jersey Piano moving company to move your house, they may or may not agree to move your piano as well. If they do, you may be able to negotiate a discount on the cost by agreeing to let them handle both. But if you're getting estimates from multiple companies, it's worth asking them to bid separately on both jobs.
Grand Piano – Piano Moving Near Me Freehold  New Jersey – 07728 
Even if a company agrees to move your piano, they may have relatively little experience doing so. Some are better equipped than others, with proper equipment like dollies and moving pads. Others might try to move it using more improvised methods. Call the pros at our New Jersey Piano moving company.
Piano Movers – Piano Moving Company – Freehold NJ Piano Mover
Many piano owners choose not to rely on movers at all, instead recruiting friends and family members for the job. Still others simply decide to leave the piano behind. These are some of the factors that go into making this choice:
The value of the Piano? Hire Grand Piano Movers NJ – Freehold NJ – 07726
If money isn't an object, there's no reason not to hire professional movers for your piano. They'll be experienced in handling instruments and will have all the equipment needed to do so safely and efficiently.
The Distance Piano Being Moved – Moving Grand Piano Downstairs – Freehold Piano Move
Obviously, the farther you're moving a Piano, the more sense it makes for someone else to handle transporting your Grand piano in order to save you from expending any effort whatsoever.  So you have a piano that needs to be moved? You're in luck! Not only are our movers experienced with moving pianos, they can also move pool tables and large heavy items such as gun safes.
Heavy Grand Piano Movers Near Me – Moving Piano's Near Me Freehold NJ – Grand Piano Mover Near Me 
Why do we recommend using a Freehold  NJ Piano moving company when moving  a grand Piano, a Baby Grand Piano and and Upright Piano, because of the liability involved. It's not worth damaging your piano or back by trying to move it yourself. We've had customers tell us stories where their son or daughter helped them move the piano and ended up with an injury. Call the grand piano mover 888 Move-Stuff.
Our Piano Movers New Jersey – Monmouth County Piano Mover
Monmouth County Piano Movers know how to properly wrap your piano with blankets and secure it in the truck so that there is no damage during transport. We also have specialized equipment such as straps, dollies, and ramps that help us safely get your piano from point A to point B. Call the grand piano mover 888 Move-Stuff.
Call now for a free estimate on moving your piano! – Professional Grand Piano Moving NJ
Your piano is easily the most valuable item in your home. Replacing it can be expensive and stressful. If you're moving, you'll want to make sure that your piano arrives at its destination in good condition and without loss of value. A professional mover will take every precaution to ensure your piano is moved safely and securely. Because of this, most moving companies require that pianos be moved by trained professionals.
We Are Grand Piano Movers in New Jersey – Baby Grand Piano Mover
Our New Jersey Piano moving companies have the expertise and equipment to safely move your piano down steps, around tight corners, and even out of your house through a window. Some moving companies also offer "white glove service," which means they take care of every detail of your move, from disassembly to reassembly and everything in between. Still, you might be tempted by the idea of saving some money by hiring a few friends to help you with your move. While that's fine for boxes and furniture, you should think twice before attempting to move a grand piano yourself. Call the grand piano mover 888 Move-Stuff.
Here are some tips to help you move your Baby Grand piano safely – New Jersey Baby Grand Piano Movers – Manalapan NJ 07726
Be prepared for your Manalapan New Jersey Baby Grand Piano moving company to arrive.
Hire a professional Grand Piano movers who has experience in moving pianos. This will ensure that you don't damage your prized instrument during the move.
If you have a grand piano, make sure the cover is locked or removed and the keys are covered. If you have an electronic keyboard, remove the legs, pedals, music stand and other detachable parts and wrap them separately.
If there's a chance your piano will be exposed to rain or snow during the move, cover it with a tarp or plastic. Call the grand piano mover 888 Move-Stuff.
Keep your piano upright – Manalapan Piano Moving Service
Tilting or laying flat can damage the internal mechanism of your piano and make it harder for you to keep it in tune. The first step in moving a piano is to wrap it securely in moving blankets. This protects the surface of your instrument from getting scratched or dented during the process. Blankets also prevent the wood from drying out, and they help keep the piano stable.
Manalapan New Jersey – Piano Moving Company – Manalapan NJ
When Piano Moving in Manalapan NJ Some might think it's better to take the legs off their piano in order to move it more easily. However, this can be a mistake. Pianos are delicately balanced instruments, and taking off the legs can upset that balance, leading to serious damage. That's why piano movers typically don't remove them – they have their own equipment for moving heavy objects that doesn't require taking apart anything.
Best Local Piano Movers – Baby Grand Piano Moving Company Manalapan NJ 07726
Once your Manalapan NJ piano is ready for transport, you're going to need specialized equipment for loading and unloading it. You'll need a furniture dolly with hard rubber wheels (not plastic), as well as thick straps made from nylon or polyester webbing. If you have stairs that you'll need to navigate, you'll also need an appliance dolly with wide straps for holding the piano in place while you move it up or down one step at a time.
Before doing any heavy lifting, make sure your back is straight, your knees are bent and that you're lifting with your legs, not with you back. Call the grand piano mover 888 Move-Stuff.
Moving a Grand Piano – Manalapan NJ – Piano Mover
Manalapan NJ 07726 Grand Pianos are much larger than upright pianos, and they can be even more difficult to move. There are a couple of ways that a moving company can help you move your piano:
1) They will use a crane to lift your grand piano over your home and onto the moving truck.
2) If your home is two or more stories high or if there isn't enough space to use a crane, they will remove all doors and frames and then carefully carry it down the stairs.
Are Piano's Hard To Move?  – Ask a Professional Piano Mover
A piano is the most difficult piece of furniture to move. A piano moving company  will use a specially designed piano board to safely carry the piano out of your home, or down stairs without damaging the piano. They will then place the board on top of a moving blanket and wrap it with moving strapping. The movers can then slide it into the back of the truck and place it in an upright position on its legs The first thing to determine is whether your piano can actually be moved. If you have an upright that's very old and hasn't been tuned in a while, you might want to consider selling it or leaving it behind (you can always buy a new one when you get to your destination).
Shape of Grand Piano Being Moved  – Prepare Piano For Moving
If your piano is in good shape and under warranty, you might ask the manufacturer if they will move it for you. Some companies will move pianos for free if they are shipping a new piano to the same location. If your piano isn't under warranty, or if the manufacturer refuses to help, you'll need to find a moving company that specializes in pianos.
Safe Grand Piano Moving Tips – Moving Pianos are Heavy – Hire a Pro Piano Mover 
If your piano is small enough (less than 50 pounds), you may be able to move it yourself using a furniture dolly. If your piano is too big for that, you can still probably manage the job with some friends and a heavy-duty furniture dolly. Just follow these steps: First, make sure the piano is tuned and that all of its parts are properly secured inside. Wrap it in moving blankets and secure them with tape (or rope if you prefer). This will protect the piano from scratches and dings during transport.
Worried about Moving a Piano? We Move Pianos Every Day – Professional Piano Movers NJ
You have just found a new home for your family and are excited about the change. You are eager to start the moving process, but you are worried about your piano. Pianos can be very expensive and you want to be sure it will arrive at your new home in perfect condition. Here is what you need to know about having your piano moved by a professional moving company:
Experienced Piano Moving Company – Manalapan Nj Piano Movers 
First, be sure to hire a company with experience in moving pianos. Even if the piano is smaller than a traditional grand piano, it still needs special care when being moved. It may not require as many people to lift it into place, but it still needs to be strapped down and secured before it can be moved.
Second, you need to decide whether or not you want the movers to wrap the piano in blankets or plastic covers. This is designed to protect the finish of the piano while it is being moved. It will also protect it from scratches and dents while being lifted on and off the truck. This can cost extra, so make sure you ask your moving company if this is included in their quote or if there is an additional charge for this service.
Third, make sure that there are no obstacles between the front door of your home and the back of the truck Moving a piano is a delicate process and requires a professional moving company to perform the task. A regular moving company will not be able to move your piano or any other type of musical instrument. Piano movers are specially trained for the job of moving pianos. They are skilled at packing pianos in the moving truck so that they do not get damaged during transport. Typical piano moving services can include:
Packing up the piano
Dismantling the legs
Removing the lid
Getting it out of the property
Loading it into the truck
Reassembling it inside its new home
Piano removals can be very expensive, so here are some tips – Freehold Piano Movers
Call the grand piano mover 888 Move-Stuff. Your Freehold piano movers will use a truck with a lift gate, which is a hydraulic lift that lowers the ground level to meet the truck. If you have stairs or difficult terrain they can also use ramps or sliders, which are typically made of wood and plastic sheeting. if you have a piano, it is natural to wonder how the piano mover will take it on the moving truck. The truth is that there are several options, and each one depends on the type of piano you have.
Listed below are some of the common types of pianos, and how they can be moved:
Upright Piano:
It is usually easy to move an upright piano because it can fit through any doorway. However, this does not mean that you should do it yourself. An upright piano is heavy and requires special equipment to be moved safely. If you try to lift it without the proper equipment, you could damage your back or your floors.
Baby Grand Piano:
The size of a baby grand piano makes it more difficult to move than an upright piano. It does not fit through doorways easily, which means that it must be moved out of a window or taken apart before being loaded onto the moving truck.Grand Piano: A grand piano is much larger than an upright or baby grand piano and requires even more special care when moving it. Because of its large size, a grand piano often must be moved through a window or taken apart in order to fit onto the moving truck. There are several factors that determine whether your moving company will move your piano, including:
The size of the piano being moved – Piano's can be heavy to move
Movers can often transport baby grand pianos that are four feet or shorter. However, they may not be able to move larger ones, depending on the truck size and accessibility of the home.
Pianos with an unusually large shape or weight – Freehold Piano Moving Company NJ
Movers will also have a difficult time moving pianos with odd shapes or heavy weights, including double-decker pianos and some organs. If you own a specialty piano, contact your mover for advice before moving day. Your insurance coverage. Movers will often hesitate to take responsibility for irreplaceable or expensive items, especially if they don't carry extra insurance. If you want them to move your piano anyway, you may need to purchase additional coverage from your mover or another provider.
Piano Moving Insurance – Piano insurance For Moving Piano NJ
The first thing that you need to think about when it comes to packing your piano, is how you are going to move your piano. Since a piano is a large and heavy instrument, moving it takes special care. You will also want to be sure that the people helping you move your piano are experienced in moving pianos.If you are having a professional moving company move your piano for you, then the mover will be able to help you pack the piano as well. First, they will almost certainly take all of the legs and other parts off to make the piano easier to carry. Next, they will wrap each piece in bubble wrap and secure with tape. They will then place all of these pieces into boxes and do the same with the cover of the piano.
Piano MovIng Board – Mover Use a grand Piano Moving Board 
Finally, they will wrap up everything together and put it on their truck. When they arrive at your new home, they will follow the same process in reverse order. Piano Moving companies are well equipped to move your piano. They have special tools that they use when moving a piano. The moving company will ask you if you want the piano tuned after they move it. This is not included in the price of the move and can cost several hundred dollars. If you have a grand piano you need to ask the mover how they plan on moving it. Some movers dismantle the piano and move each piece separately, while others will take off the legs and then wrap it and place it on a dolly. If you want to keep your piano professional tuned, it is best to leave it assembled for the movers.
Piano Moving Service – Freehold Piano Mover
Moving a piano is a delicate and dangerous procedure, and we don't recommend doing it alone. Professional moving companies have the tools, equipment and expertise to safely move your piano. To find a moving company in your area, ask friends and family for recommendations or search online review sites. Be sure to get references from each mover you're considering to ensure they are reputable. Then, get an in-home estimate from at least three movers.
Before you move your piano, consider the following:
Pianos are heavy, fragile instruments that require professional handling. Movers will not take responsibility for pianos that were not packed properly. It's best to leave the legs and pedals on the piano when moving it (unless it is a grand piano). The bottom of the piano is designed to support the instrument's weight without damage. Removing them could cause injury or damage to the mover, or you could damage your piano while reattaching them later. Moving companies will not move pianos up or down stairs unless they can be disassembled first or there is no other way into the home. If they do agree to do this, expect them to charge extra for it because of the additional risk involved with stairways.
Moving companies will charge more for a Piano – Moving Grand Piano – Manalapan NJ
There is a great risk involved in moving a piano, and the moving company will not do it unless you sign an agreement called a "Release of Liability." The purpose of this document is to protect the moving company from any damage caused to the piano during the move. The movers will not take responsibility for your piano if it doesn't work properly after they've moved it.
How to Move a Piano Properly – Hire Professional Upright Piano Movers 
Before signing this document, ask the Professional Upright Piano Movers  to show you their piano dolly. If they don't have one, find another piano mover that does. If they don't know how to load or unload a piano properly, find another mover that does. If your movers are using a ramp truck or van (a truck with a ramp) to load your items, there should be no danger of damaging your pianoThere are a lot of things you should know before moving to another state. There are lists and lists of tips out there on the Internet. Some of them will tell you to have all your boxes labeled, some will tell you to set up a first night box while others will probably advise you to have a folder with all your important documents. And that's all good, but only if your mover is not a scammer!
Hire Professional Upright Piano Movers – Manalapan Upright Piano Moving 
The problem is that most people don't give much thought about their interstate movers until it's too late and they're left with a damaged or broken item or two. Unfortunately, this happens more often than people might expect. To avoid moving scams and prevent your move from turning into a nightmare, you need to do some research beforehand. You need to learn what questions to ask and which red flags to watch out for when hiring an interstate moving company. Choosing the right mover is one key aspect of having a great interstate move, but knowing what items movers won't take can be just as helpful. What Items Movers Won't Take? There are certain items that most professional movers won't transport due to safety regulations and legal liability issues. Before hiring an interstate mover, make sure you read the fine print.
Piano Delivery – Freehold Piano Delivery Service
Moving a grand piano to Florida is no easy task. It's a delicate process that requires knowledge, skill, and precision. But with the right team on your side, it can be done—and done well.
The first step is to make sure you have the right equipment for the job. That means using moving pads made specifically for pianos and hiring movers who are trained in piano moving (you can find them on 888 Move-Stuff).
Once your piano has arrived at its new home in Florida, there are some final steps you'll want to take to ensure that it stays safe and sound.
-Make sure it's level: If your piano isn't level, the keys could fall out of key and cause irreparable damage to the instrument.
-Don't leave it outside: If your piano gets hot or cold too quickly or too often, it can warp or crack the wood inside of it—which means you'll have an expensive repair bill on your hands down the road!
-Keep pets away: Dogs love to chew on things like this; cats love to scratch them up and make themselves comfortable in them (which they'll do whether they're invited or not). If you have pets