MATAWAN MOVING COMPANY | PACKING TIPS 101 | MATAWAN NJ
PACKING TIPS 101 – EVERYTHING  MATAWAN NJ NEEDS TO KNOW
  Matawan Nj Moving company Packing tips 101 just for you . Getting your stuff packed up doesn't have to be difficult.  The hardest part of packing is finding and using the right carton.  All you need to do is follow a few simple rules.   Before you start packing, determine the items you want to throw away, donate or sell.  Matawan Moving is a good time to get rid of items you no longer need.  You will save money and have less to pack and unpack.  Give yourself enough time to make these decisions before the Matawan Movers arrive
DON"T JUST START PACKING – SMall Moving Matawan NJ
   Before your start, Plan how you will pack and box up  items you seldom use first.  Most importantly try not to  make any carton too heavy to  lift.  When packing always use proper box cartons and wrapping materials. Using  professional moving tape, which is a wide, strong, clear or brown tape will ensure proper securment. Make sure to tape all cartons closed on the top and bottom , don't just fold the end flaps closed.  We Use crumpled, unprinted newspaper to pack items in boxes.  Label each carton as to the room it is to be placed in the new home. When boxing up fragile items, clearly mark "fragile" on the outside of the box, with arrows on the sides to indicate the correct upright position.
PROPER PLANNING – Packing For a Move
  Figuring out how to pack your delicate, breakable and/or valuable possessions can be one of the most challenging parts of moving. However,  Matawan NJ if you pack your fragile items properly, you can ensure they make the journey safe and sound. Begin by putting packing material at the bottom of the moving box you plan to use. For wrapping materials, you can use bubble wrap, peanuts, newspaper, or even towels, sheets, blankets and pillows. When using newspaper, use caution with valuable items because the print may rub off onto packaged items.  Therefore as an alternative to newspapers as packing material, consider purchasing packing paper, which is designed for this very purpose.
Next, carefully wrap each fragile item in the packing material.  When you are putting items into a moving box, put the heaviest items on the bottom, and stack the items progressively lighter.  Do not pack heavy items like books with fragile objects. After each layer, fill all the gaps with packing material.  before your close the packed box , put more packing material on top before taping the box. This will keep the items from shifting while they are being moved, and will also help keep the moving box firm.
Will My Movers Pack My Electronic Equipment – Packers In NJ
  Packing up your TV's, due to  being  fragile , we recommend they  be packed back in their original boxes, if you have them.  Customers that do not have the original boxes, can find a moving box that is slightly larger than the item.  Because you have wiggle room this will  allow a little space for whatever packing material you are using. Always wrap or box each item or pieces of items separately. Electronics are not guaranteed to be in working condition at delivery of any move.  The Matawan Packers & Movers  are only required   to move electronics  with out any physical damages.
How To Properly Pack Artwork – Matawan NJ Moving Company
 Place unframed artwork in bubble wrap material. Pack your mirrors, artwork and pictures in flat picture / mirror boxes that are only slightly bigger than the item. With all fragile items, make sure to put fragile on the outside of the moving box.Using these packing tips will help keep your fragile items safe, and hopefully make your move smooth and easy.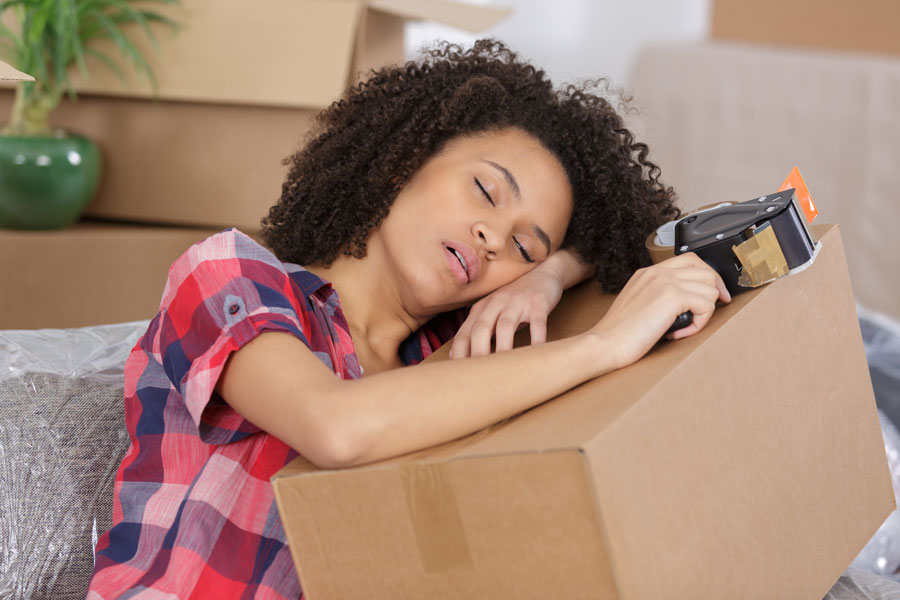 Moving Company With 15+ Years of Experience 1. Moving out of mom basement. You need to move out to escape your mother: Some people are just really annoying and make you want to leave your own house, there is no shame in that. If your mother is one of those people...