FAST CAR SHIPPING –  CAR SHIPPERS TO FLORIDA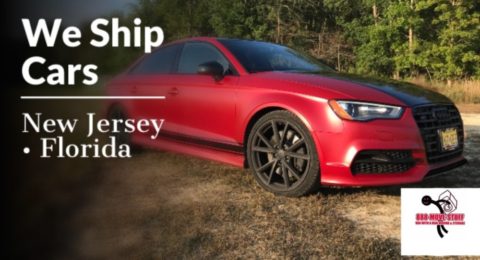 Why Ship My Car To Florida?
 Fast Car Shipping Auto Haulers 
It's time to ask yourself: "Why ship my car to Florida?"
Maybe you're moving to the Sunshine State and wondering if it's better to ship your car or drive it. Or maybe you're visiting for a week and want a car for getting around. Either way, shipping your car is the more convenient option.
You'll save money not paying for gas, and you won't have to deal with traffic. And if you're nervous about something happening to your car during transport, consider this: most companies have insurance on the vehicles they ship.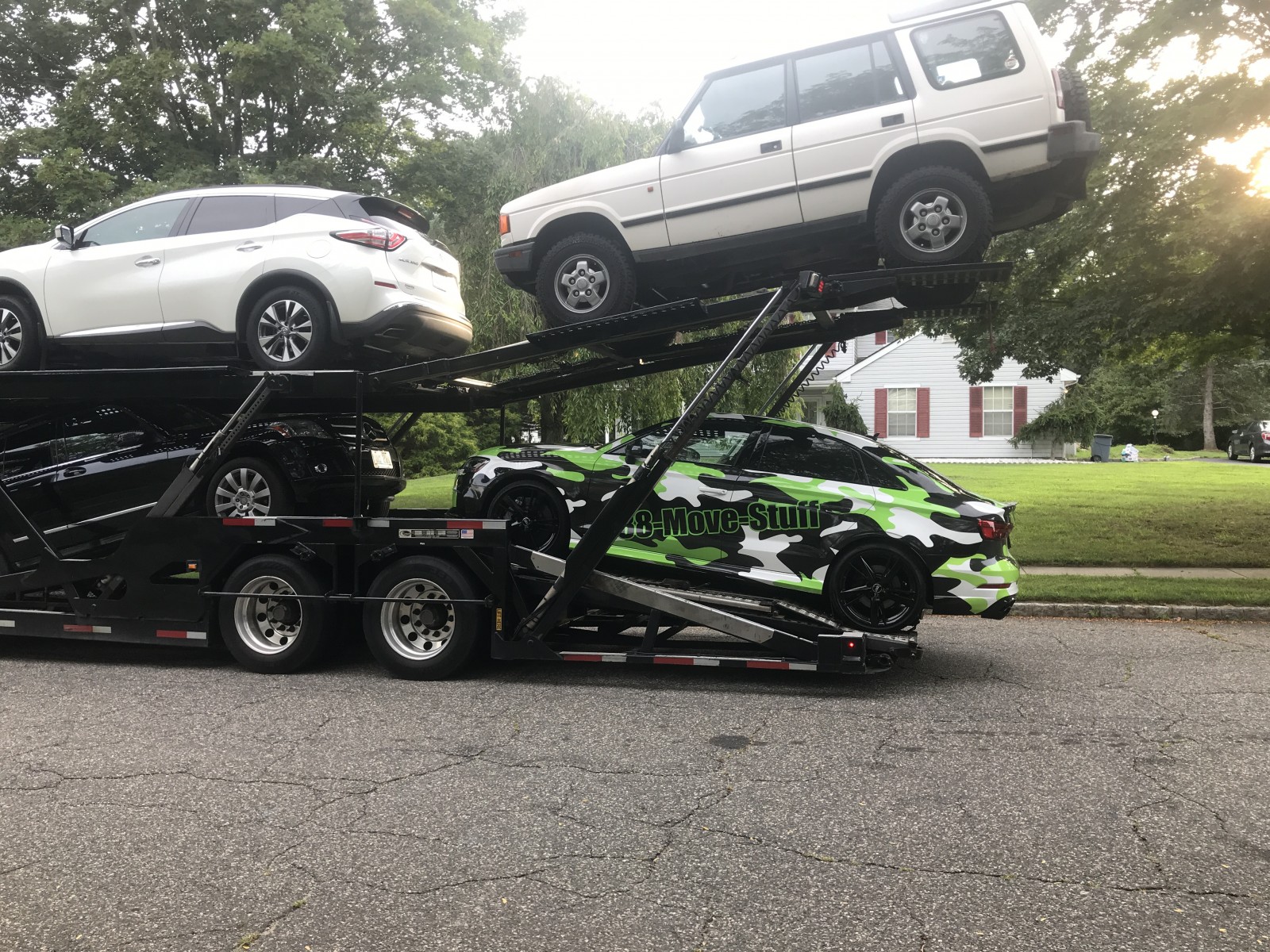 You Rather Drive Than Ship Your Car
We get it. You want to see America. You want to feel the wind in your hair, the sun on your face, and the wheel of your vehicle firmly in your hands as you drive down the open road with no destination in mind except maybe a beach—or a snow cone stand—or a particularly interesting looking taco truck you just have to stop at.
But… is driving all the way across the country really worth it? Here are 5 reasons why you should ship your car instead:
1. Driving an extra 2,000 miles is a lot harder than it sounds. And it's going to take more than a couple weeks of vacation time. So unless you've got some serious time off (and money) to spare, driving might not be the best option.
2. It's expensive. Between gas, food, and lodging, chances are good that shipping your car is actually going to be less expensive than driving it yourself (especially if you're moving from somewhere cold to somewhere warm and vice versa).
3. You won't get stuck behind tractor trailers for long stretches of highway or save up for months to spend two weeks on vacation only to sit in traffic jams for most of it… or be forced to listen to "Who Let The Dogs
Why Pay For A Car Hauler To Florida
Why pay for a car hauler to ship your vehicle from New Jersey to Florida?
It's hard to justify spending money on something when you can do it yourself, but when it comes down to it, there are a number of reasons why paying for a car hauler is actually more cost-effective than driving.
There's the wear and tear on your vehicle. When you drive it from New Jersey to Florida (and back), you're putting thousands of miles on your vehicle in addition to all the wear and tear that happens along the way. You'll need new tires, your oil will get dirty faster, and who knows what else might go wrong?
Not only does shipping your vehicle save you money up front and over time, but it also frees up time so that you can actually enjoy your vacation, instead of spending the entire time on the road!
 Fast

Car Shipping to Florida – Auto Haulers
Fast Car Shipping to Florida – AutoTransporting has never been easier with our fast car shipping to Florida. 888MOVESTUFF. New Jersey-based automobile shipping company. We have a large network of terminals and car carriers. As a result, your vehicle will arrive at its destination quickly and safely. Fast vehicle shipping anywhere in the country from the best Florida car shipping company. Years of experience in the auto transport industry. Providing dependable service in order to provide the best vehicle shipping process possible. We ship automobiles, trucks, vans, boats, motorcycles, jet skis, four-wheelers, and other items. Dedicated automobile transporters that are dependable and fast.
Auto Shipping –

Door to

Door – Car Hauling
 Fastest Car Shipping and Hauling solutions New Jersey to Florida. Unless otherwise specified, our car shipping quotes are door-to-door. When possible, our driver will pick up and deliver your vehicles at your home, office, or any other location you specify. However, when it comes to auto shipping, some cities do not allow large car trailers to enter residential areas. In such cases, our Door-to-Door auto transport service is unique. Drivers will meet you at a large parking lot nearby and deliver the vehicle to you. However, if you require your vehicle to be delivered closer to your home, please contact us. Because we will do everything in our power to deliver your vehicle to you!

CAR SHIPPING – FAST AUTO SHIPPING SERVICE
When getting fast car shipping quotes, consider whether a shipping terminal would be convenient for you. Because car shipping terminals allow for drop-off and storage before and after transportation, some customers prefer them. Moving trucks and car haulers can be up to 75 feet long and may not be permitted in all municipalities. Always inquire about your terminal to terminal car shipping options with 888 MOVE STUFF.
How do i ship a car fast?
We may be moving to florida and i want to take my car with me. how do i ship a car?
Moving is a hassle, but hauling your car across the country adds to that hassle. You can save time and money by shipping your vehicle instead of driving it.
 Truck  Auto Transporters
The easiest way to move a car is by using the auto transport services of a truck rental company. Most major truck rental companies offer this service, usually as an add-on to their main moving business. Some will even pick up your car from your driveway and drop it off at your new home.
If this option interests you, call multiple truck rental companies in your area and compare prices. Also ask if they provide door-to-door service or if there are additional charges for that service.
Fast Auto Transport Services
There are also many companies that specialize in auto transport services. These companies use large trucks with multiple levels for transporting several cars at once. They can ship cars to any city in the U.S., and sometimes internationally as well. The cost depends on how far your car needs to travel, but expect to pay between $600-$1,000 for cross-country shipping.
If you sell your car after moving and need it picked up from your new home, these companies can often provide that service as well..
Shipping your car from one state to another is a common need for many people. There are several car shipping companies that can help you move your car.
You should decide what kind of carrier you need for your car. There are two basic types: open carriers and enclosed carriers. Open carriers are the most common way to ship a car. They are large trucks that can carry anywhere from six to ten vehicles at once, and they are often used by dealerships to transport new vehicles from manufacturer to dealership. Enclosed carriers offer more protection than open carriers, but they cost more. They also generally only carry three or four cars at a time, so they may have less frequent routes than open carriers, which may affect how quickly you can get your vehicle delivered.
When you're ready to ship your car, it's important that you get quotes from several companies and compare them carefully before selecting the company you will use. You should also read customer reviews on the company and any reviews posted on the Better Business Bureau website.
How does car shipping work?
If you've never shipped a car before, you might be wondering how the process works. We've broken down the steps for shipping your car below.
Step 1: Contact as many auto transporters as possible to get quotes
Step 2: Choose a transporter that fits your budget and time frame
Step 3: Schedule a pickup date, confirm the details with your driver and pay the deposit
Step 4: Drop off your vehicle at the auto transport company's or driver's terminal or arrange to have it picked up at your home
Step 5: Track your shipment and contact your driver if you have questions or concerns
If you're in the market for a new car, you might find yourself looking at vehicles far from your home.
You'll need to ship that car to you, and there are two ways to do that:
Have the dealer ship it to you.
Ship it yourself.
Car dealers often offer free shipping on new cars as a way to sweeten the deal and get you to buy from them instead of competitors, but it depends on the vehicle, destination and other factors. You might be able to get the dealer to pay for shipping even if they don't routinely offer it. If not, you'll have to pay for it yourself — which means hiring a shipping company or doing it yourself.
How much does it cost to ship a car?
The average price to ship a car on an open carrier is approximately $710. A cross-country shipment costs just over $1,000, while a trip of only 150 miles costs about $360.
When you're transporting your vehicle across the country or around the world, it's important to know how much shipping a car will cost you. The answer can vary greatly based on what type of service you choose, the time of year and how far you're shipping. But in most cases, it's more affordable than you might think.
Here are some factors that affect the cost to ship a car:
Hey everyone,
I'm going to be driving from the DC area down to the Orlando area in the coming weeks, and I'm thinking about taking along my bike so I can ride while I'm there. My car is a Subaru Outback that doesn't have a roof rack, so I'm looking into auto transporters.
Does anyone have any recommendations for companies that would do this sort of one-off transport? I've looked into U-Haul and Budget, but they only do one-way rentals (i.e., they want to rent me the car carrier and then have me return it). Car carriers on U-Haul's website in my area go for about $50/day, so even if it takes me three days to get down there, this would be significantly cheaper than one-way rentals or flying down with my bike.
Freehold new jersey car shipping and tranporting of  any vehicle. 
NEW JERSEY LOCAL MOVERS - FLORIDA MOVING COMPANY