SMALL MOVE | OUT OF STATE MOVE | MINI MOVE NJ
LONG DISTANCE SMALL MOVE NJ
Long Distance Small Move Experts Freehold New Jersey and Florida.
NJ Long Distance Small Move Experts. Strategically located in Freehold NJ. Because we are centrally loacted we can meet the deamnds of many major surrouding cities. Not Many carriers want to tranport Long Distance Small Move Loads. Because of this reason we have built part of our brand specializing in any size Long distance Small Move. Freehold NJ and Many other moving companies won't service a Long Distance Small Move. Everyone knows there is more profit when relocating 3-4-bedroom homes and large offices. Therefore, making it difficult to book a mover to perform your Long Distance Small Move.
What qualifies as a small move?
Anything 2000 pounds or less, qualifies as a small move. For example, if you have a piano that weighs 600lbs and that's the only item you will be moving or you have 1,500lbs of moving boxes packed with some furniture. That's perfect! We try our hardest to accommodate and customize your move the way you want it so even if it's over 2,000lbs, we can move you, anywhere but we specialize in moving partial loads locally and to Florida.
Mini Move New Jersey

Small Moving Services – MINI MOVER NJ
Do you need a Long Distance small move from NJ to Florida or Mini Move from Georgia to NYC. Van With a Man from 888-MOVE-STUFF from Freehold NJ can handle all your small state to state mini moves request. The most tricky part is getting your Small Move delivered on time. When combining Long Distance Small Moves You can add extra miles and labor hours during each trip. Because we pride ourselves in being the best Long Distance Mini Mover NJ to FL. We try to expedite every Long Distance Small Move.
Out Of State Long Distance Small Moves,

New

Jersey to Florida
The very Best Freehold NJ Long Distance Small Moving Company Van With A Man has locations in both New Jersey & Florida . Because we have gained an excellent reputation in the NJ community for being a trusted local moving operation. Bravely tralevling From Freehold NJ and all along the east coast to Florida. Van With a Man has placed our routes and drove millions of miles. We have locations in both Freehold New Jersey and Florida. Because of this we do specialize in moves from NJ to Florida and back. Being based in Freehold NJ does not limit us to those locations. Our experienced professional Manalapan Moving Company makes regular trips all over the US.
Small Moves NJ !

Long Distance – MINI MOVER, NJ
Local Moving Florida & New Jersey. From a Long Distance Small Move, Mini Move, State to State relocation of a single piece of furniture to a whole house,
888-MOVE STUFF will move your belongings safely and efficiently.
No matter the size or scale of your move, state to state long distance small move. Van with a Man Manalapn NJ Moving Company has the experience, equipment and manpower needed for a successful relocation.
WHAT TO EXPECT MOVING DAY- MINI MOVING COMPANY NJ
Sit back and relax. We have everything covered.
Prior to your move:
Our staff will provide an in-home estimate to assess the materials needed to pack up your home, planning the most efficient course of action to get you up and out quickly.
During the move: – BEST SMALL MOVER TO FLORIDA
We give you plenty of room to work with, thanks to our fleet of trucks, tractor trailers and vans, professional drivers to safely transport your goods.
Long Term Commitment: – SMALL MOVING QUOTES
You can expect expedited delivery of your belongings, and we can even ship cars on one of our car trailers so you can fly out to meet us at the end of the line.
WE WONT LET YOUR NERVES GET DAMAGED – Freehold, NJ
LONG DISTANCE SMALL MOVE SPECIALIST – Freehold, NJ
Freehold NJ Mini Moves: Van With a Man was started on the idea of only moving single items and Small moves with just a cargo van. Today we still pride ourselves in handling every size relocation there is. The trained staff at Van With A Man / 888 Move Stuff has years of experience expediting small Mini Moves.
With a perfectly hand selected fleet of Moving Trucks , Cargo Vans and Trailer's. The moving guys over at Van With A Man in Freehold NJ can accommodate various odd shapes and sizes items for your specific Mini Move needs. Small Load Movers as well as Partial Load
Moving
Company. Get your FREE Instant Price Quote today and save with
Van With A Man 888 MOVE STUFF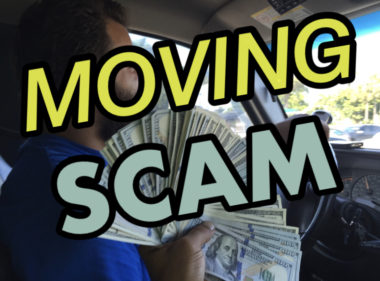 .1. Failing to research your mover Ask for referrals, check references, make sure your movers are licensed by the FMCSA.   2. Over Spending on Packing. There are many things a shipper can do to save money on packing. Ask friends and stores for old boxes to recycle....