OLD BRIDGE MOVING COMPANY | OLD BRIDGE MOVER | OLD BRIDGE NJ
–
 

Old Bridge New Jersey Moving Company –

Any Size Move
Furniture Moving Company Serving Old Bridge NJ.  OLD BRIDGE MOVING COMPANY, OLD BRIDGE FAST MOVER, NJ MOVING COMPANY, mover to Florida. Local Movers NJ, Car Shipping Specials.Florida Moving Specialist. When Moving Stress strikes, we got you covered. Amazing movers with 24-7 response for emergency moving and car shipping service .
Old Bridge Furniture Movers  NJ With over 15 years of area experience, Van With A Man has provided a unique solution to clients within the North East. Therefore including NJ, NY, Western PA and Southern CT, offering full service Moving, Car Shipping and Auto Storage services. However we service commercial, industrial moving as well as residential Furniture. Providing Weekly Long Distance Moving Furniture to Florida.
Local Moving Professionals – Old Bridge NJ
Move your Furnished home with a Middlesex County New Jersey Relocation team. You will speak with a Old Bridge Moving Company coordinator prior to your move; once you have your moving coordinator, they will go over all of the details of your move. Your moving professional will then request an itemized list, an in-home survey, or a virtual estimate. You can also use our website's estimate button to enter your own information and generate your own E-mail quote. Your Old Bridge Moving coordinator will be with you every step of the way, ensuring that you have all of the materials you need to pack up your home and planning the most efficient course of action to get you up and running as soon as possible.
LARGE OR SMALL MOVE EXPERTS – New Jersey Middlesex County
No matter the size or scale of your Old Bridge New Jersey Move, Van with a Man Moving & Storage has the equipment and manpower needed for a successful relocation. From a single piece of furniture to a whole house, we'll move your belongings safely and efficiently. Moving is stressful enough, let us take care of the heavy lifting. We are a local moving company serving OLD BRIDGE NJ with years of experience in household and commercial moves. Our professional movers and drivers know how to handle all types of furniture, including pianos and pool tables. We offer great rates for both local and long distance moves.
OLD BRIDGE MOVING COMPANY 
We offer a full range of services, from helping you pack up your home to actually loading the truck, driving it to your new place and unloading it all for you. We will even unpack everything for you so that you can get right on with enjoying your new home without having to worry about putting away all those pots and pans or hanging up those picture frames.
Our team of friendly movers is available 24/7 to help you with emergency moves or last-minute moves. If you need something moved from point A to point B, we can do it for you. Our trucks are fully insured and our movers are experienced and trained professionals who know how to handle anything from antique furniture to a priceless family heirloom. They will treat it like it's their own and get it where it's going safely and quickly.
If you have questions about our services or would like a free quote, give us a
BEST MOVERS OLD BRIDGE NEW JERSEY – AFFORDABLE TRUCKS WITH MOVERS – OLD BRIDGE NJ
We understand that sometimes you need to move on short notice. That's why our team is available 24-7 for emergency moving services. Give us a call right now at (phone number) or visit our website at (website) so we can help you get started! Our Full Service Movers in Old Bridge, New Jersey. Our company offers efficient and reliable moving services to clients in the whole of NJ, PA, DE and MD. We are a moving company that is dedicated to providing quality services to our clients. We have gained much experience in this industry over the years and so we can guarantee you a smooth moving process at affordable rates. Old Bridge Movers will help you to move your household goods or office furniture safely and efficiently to your designated location.
When you're moving, there is a lot of stress. Not only are you worried about moving your things safely, but you're also worried about getting everything packed, unpacking in your new home and getting the layout just right. We at Old Bridge Moving Company understand this and are here to help with all of your packing and moving needs.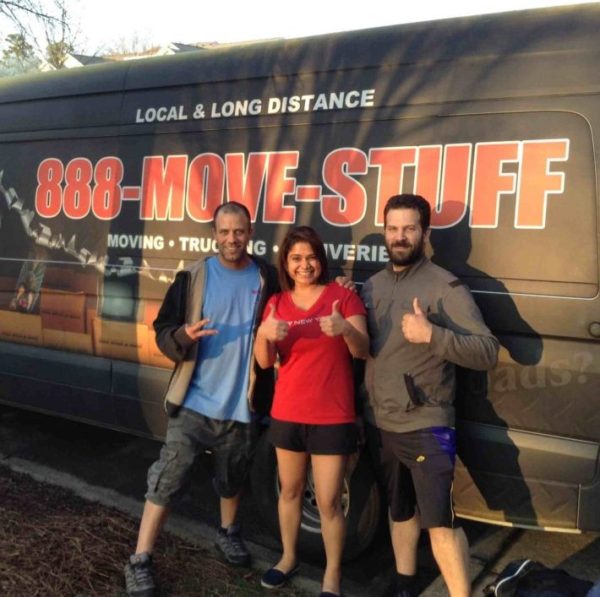 Movers Old Bridge New Jersey
Moving to Old Bridge, New Jersey? Welcome! You've come to the right place.
Old Bridge is a town in Monmouth County, NJ, and it's the perfect location for your new home. With a population of just under 65,000, it's got a small-town feel while still offering all the amenities you could want.
One of the best things about living in Old Bridge is its proximity to everything else: it's just a short car ride away from New York City, Philadelphia, and the Jersey Shore. This makes for fantastic weekend trips with friends and family.
The school system here is also excellent—it ranks among the top 20 in New Jersey. That means your kids will be getting an outstanding education—and you'll have peace of mind knowing that they're doing so.
If you're looking for the best places to live in New Jersey, Old Bridge is a great option for families and singles alike. The community is welcoming and friendly; plus, it's close enough to NYC to make commuting easy if you work there.
No matter what your reason for moving to this area might be, we think you'll find that there are many benefits that come along with choosing our town as your new home!
MOVING FROM NJ TO FL
Dreaming of lower taxes, cheaper cost of living, and roomier digs? Perhaps it's time to join the thousands of other people in Old Bridge New Jersey who are fleeing the Garden State for a sunshine filled lifestyles. The Sunshine State is one of the most popular inbound states in the country.  There are many excellent reasons –several booming metropolitan areas, low living costs, lower taxes, incredible employment opportunities, and a robust economy, to name a few. But, before you pack up your overpriced Old Bridge New Jersey apartment and hit the road to Florida, there are a few things you should know.